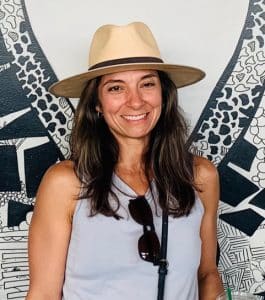 Celeste Barker is a Registered Nurse with a diverse background in health care and nursing.  She has her Bachelors of Science in Nursing from Texas Tech Health Science Center and has worked as RN in the Texas Hill Country for the last 12 years.  Her experience ranges from Emergency Department, Labor & Delivery, Hospice, Surgery, Management, and School Nursing.  Celeste has preferred more holistic approaches in her practices and really loves focusing on prevention and optimizing health through healthy living choices.  This year she started working with the mobile IV hydration company Hillco IV, offering IV hydration services and injections.  These services include infusions and injections for immunity, inflammation, athlete recovery, stress, energy, and hydration from a night of too much fun with friends!  She will be offering these services at Lucky Star this year for those interested.
Celeste lives in Kerrville, Texas with her husband, Chris, and two teenage children Isabella and Gram.  River hangs, exploring the outdoors, book clubs where you mostly drink wine, and pickleball nights are some of her favorite activities.  Catch her at Lucky Star taking naps in the sunshine, stretching out at yoga class, or attempting to harness creative vibes!   
Celeste and her husband also recently purchased and remodeled a rental property in Kerrville, Texas.
Instagram:  @txhumbledigs
: : : IV Infusions & Injections : : :