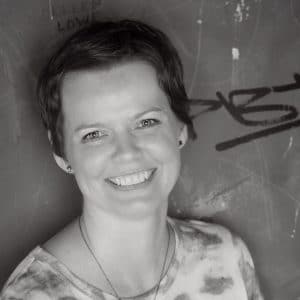 Mindy's art channels her inner 8 year old. She believes that mistakes and happy accidents are the key to creating rich, soulful art. She is Disney obsessed and loves spending time with her poodles.
Website: MindyLacefieldArt
Instagram: @Mindy_Lacefield

Lucky Star Classes: Soulful River Rocks and Sweet Tags
: : : Soulful River Rocks : : :

Class Description:
We'll be painting beautiful, soulful rocks in this half day class. I'll share my process on how to prep the rock to paint as well as drawing cute, soulful girls. What your rock holds is up to you. They are perfect for gift giving! Painted rock simply make me happy and I am excited to share this process with you!
Class Offered: Half Day
Level of Difficulty: All Levels Welcome
Prerequisites: Beginner, basic knowledge of acrylic paints
Materials List for Students:
A few acrylic paints that you are drawn to
bring a smooth, flat rock at least 3″ or we can find one at the river
A few colored pencils – like turquoise, red, purple, etc
Gesso –  I like Golden brand gesso.
Any pencil
A few Small round brushes
½" flat brush (or any brushes you prefer)
Supplies Provided by Instructor: Quin. nickel azo gold golden, van dyke brown, white paint, and bubblegum gelato to share
Supply Fee: $5
How to Pay Supply Fee: cash or venmo
: : : Sweet Tags : : :
Class Description:
Tags are perfect for experimenting. They have a non-precious material feel and can be less intimidating than a big canvas. We will paint cute girls, animals, and whatever else you feel drawn to. I'll show you my process of working quickly and on a few at a time to not get too attached.
Class Offered: Half Day
Level of Difficulty: All Levels Welcome
Prerequisites: Beginner, basic knowledge of acrylic paint
Materials List for Students:
Several colors of acrylic paint that you are drawn to. Pick 4-5
Flat brush ½" or so
A couple small round brushes: size 0, 1, 2 – Examples of brushes
Gesso –  I like Golden brand gesso.
A few colored pencils – like turquoise, red, purple, etc
fibers/ribbon
Optional supplies: Ephemera or painted papers
Supplies Provided by Instructor:
White paint to share, neon paint to share, Quin. nickel azo gold golden paint to share, medium flesh Ceramcoat paint to share, 2 tags, oil pastels to share
Supply Fee: $5
How to Pay for Supply Fee: mindylacefieldart@gmail.com via paypal or cash