What an amazing 9 years it has been since we passed through the gates of Camp Waldemar for our first sleepaway camp in 2013!  Some of you have been here from the beginning and some are just discovering Lucky Star for the first time.  Either way, it adds to the experience to know the whole story of how it came to be.  This is our founder story…
There's something about a long day at work, three teenagers, plus two kids under the age of 8, and never-ending piles of dirty laundry that can make that moment when everyone else in the house is sleeping seem that much sweeter. It was the part of the day when I got to just be "me". No one needed me, the chores were done, and I could idle away into the wee hours of the night in silence, writing in my blog, exploring the internet, and daydreaming about all the possibilities. I was 35 and happy. I had a wonderful husband, a beautiful family, my dream job – I was checking all the boxes –  and yet I couldn't shake the feeling that there was something missing in my life. A calling that was meant just for me. As I lay there thinking about this, I tried to remember all the things besides my family and job that made me feel alive, like being a part of a group and being a leader among my peers, painting, singing, playing my guitar, speaking to groups, and planning events. Slowly but surely a dream of someday gathering and serving women began to take form. I just didn't exactly know yet how that might look or where to even begin. Then, one night I came across a YouTube video from a women's art retreat in New Hampshire. It was DREAMY. It showed women of all ages, in this gorgeous place, sewing, painting, and laughing. The moment I saw it, I knew I HAD to go, and so I did.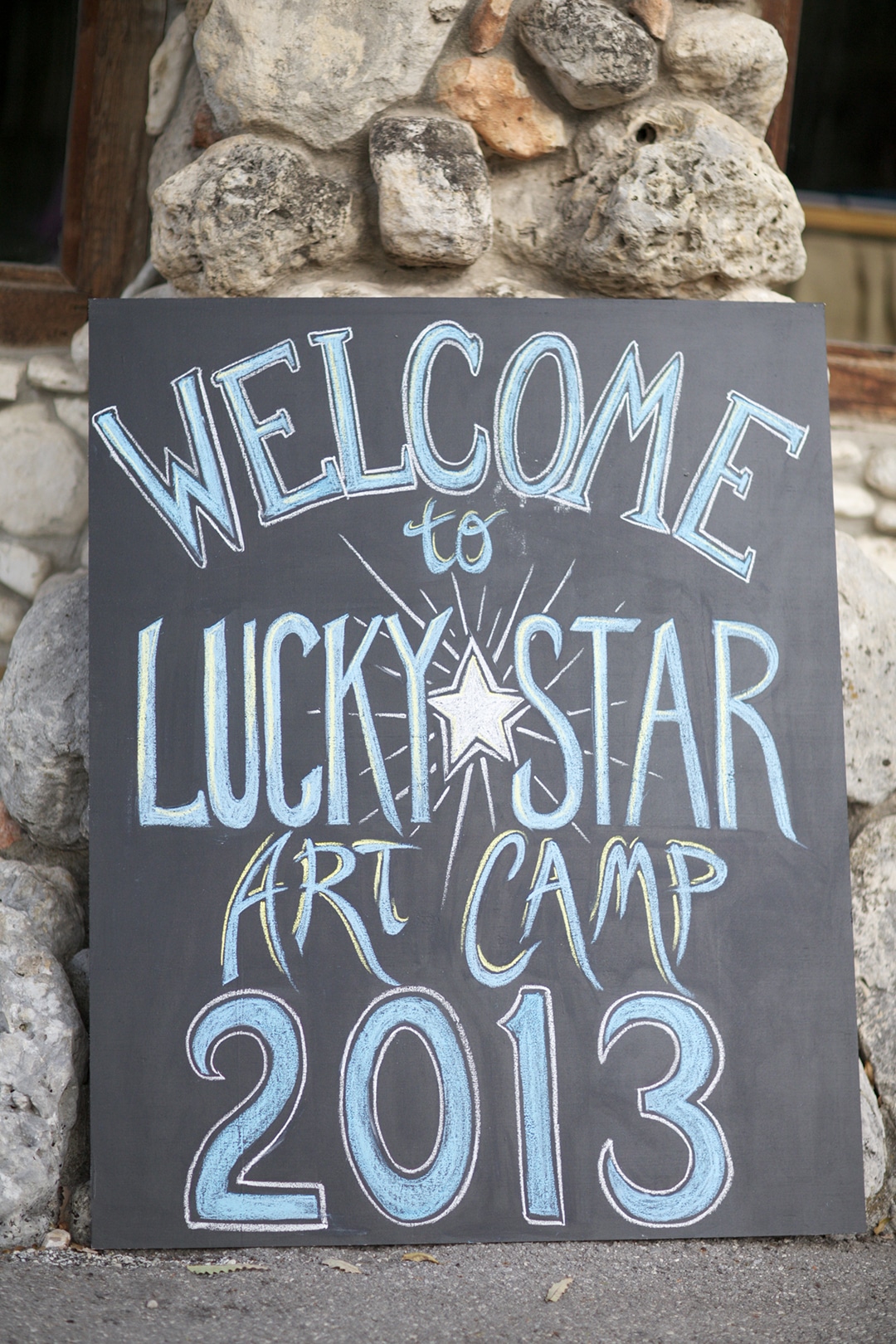 I remember feeling so excited and anxious as the week away from home approached. Just the act of flying across the country solo to get there was so empowering. I felt like I was on a big adventure! The campground was historic and breathtakingly beautiful, and even though it was very cold and raining most of the week, I felt warm and sheltered the entire time.  Not because of a good coat and umbrella, but because of the warmth and presence of the women who surrounded me. For the first time in a long time, I felt like ME.  It was then that I realized that
"If we can give ourselves permission to set aside the hectic pace of the everyday hustle and immerse ourselves in creativity and new connections, even just for a few days, we can catch a glimpse of ourselves that we seldom get to see… and it is pure MAGIC."
I knew at that moment that this was "it". This was the thing that I had been dreaming of; my calling to serve women. Three years later, Lucky Star was born.
Camp Lucky Star is a four-night, five-day women's art and whole living sleepaway camp that was started in 2013 and takes place each fall at a summer camp called Camp Waldemar.  Camp Waldemar was founded in 1928 and is situated among the hills and cypress trees lining the banks of the north fork of the Guadalupe River in Hunt, Texas. Hunt has been a longtime favorite destination for those looking to escape the hustle and bustle of city life for something much quieter and slower-paced. The natural beauty of the sprawling campgrounds, warm hospitality, and stellar line-up of creative workshops set the pace for a week of excitement, reflection, and creative self-discovery. With workshops such as acrylic painting, creative writing, sewing, guitar, jewelry making, yoga, apothecary, meditation and more, there is something for everyone at Lucky Star. There's even been a class on how to raise alpacas!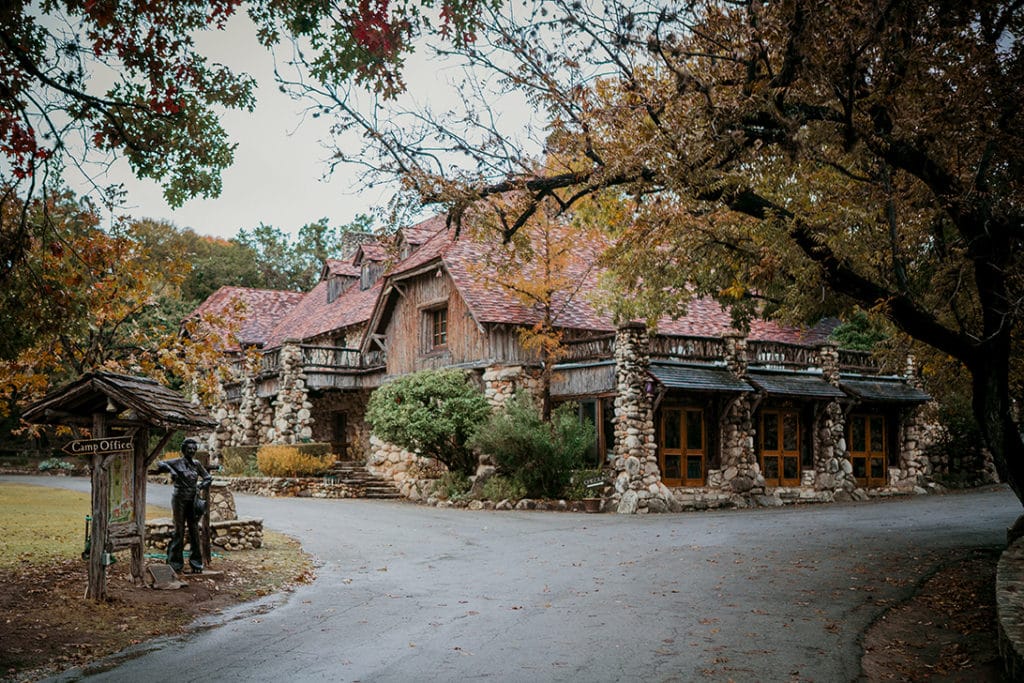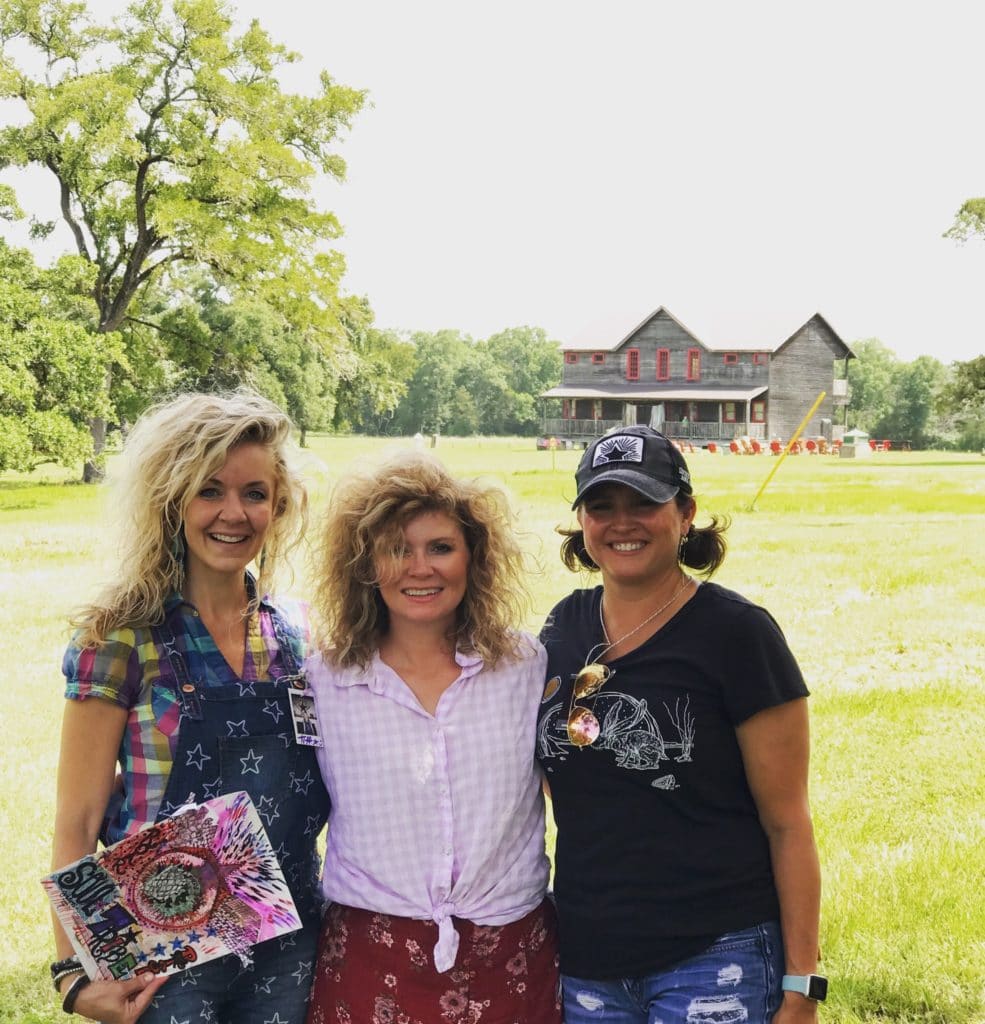 Lucky Star has grown to include an annual spring weekend event at Wander Inn at the Junk Gypsy headquarters in Round Top, Texas, as well as several other pop-up events at various locations around the country. However, our annual fall camp remains our largest gathering, hosting over 100 women from fourteen different states in 2019!  No matter the size, every Lucky Star gathering includes five key components: a beautiful location, top-notch art and whole living workshops, a welcoming and inclusive atmosphere, amazing food, and live music around a campfire.  
In addition to all of the fun creative events, Lucky Star is a thriving community of women who support and encourage one another virtually and in-person throughout the year at our gatherings, on social media, and in our "Lucky Star Galaxy" Facebook Group. This aspect of friendship and connection has been the most rewarding and fulfilling "side effect" of this business by far!  So many women initially attend Lucky Star for the art classes, but end up walking away with so much more.  They leave feeling inspired, connected, and fulfilled in addition to having new art and craft skills to show and tell about when they return home. As Lucky Star continues to grow, it is important for us to stay tuned into the things that matter most to our audience and nurture those things in all we do.
The thing that sets Lucky Star apart from other creative events and retreats is the strong feeling of inclusivity felt among attendees at each gathering. This continues to be the most common compliment we receive and it is the best compliment I could ever dream of getting as the founder. Something else that I am very proud of is the caliber of women drawn to our events. I firmly believe that your vibe attracts your tribe, and judging by the women attending Lucky Star events each year, our vibe is in exact alignment with the values we have as individuals and as a business. Seeing the smiling faces of all the women who carve out time for themselves in order to attend each year and hearing them tell their stories of how Lucky Star has impacted their lives makes me feel very proud. I never dreamed that a tiny spark could ignite such a powerful fire.